SwingRite Original Golf Swing Trainer with Standard Black Grip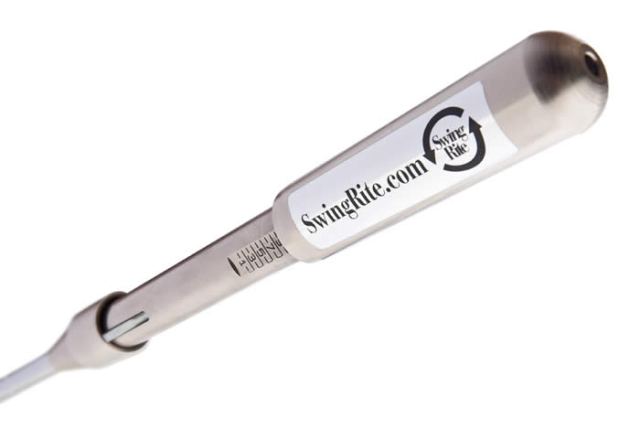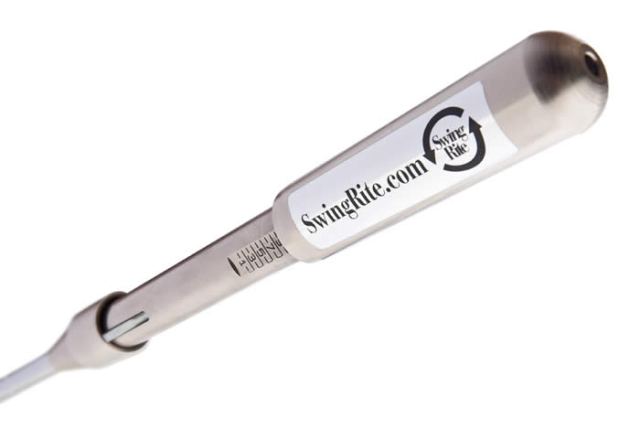 Our Price:
$129.99
You Save $45.50 (35.00%)
---
Manufacturer Part #: SwingRite-35
Colors: Black
Lead Time: 3 Days
Golf Club Training Aid. The SwingRite golf swing trainer can be swung indoors, or out. It's ideal for when there is no time to get out on the course or when the weather is bad. Since it can be used anywhere, at any moment, it provides a quick and easy way to reinforce muscle memory, a necessary aspect of improving and perfecting your golf swing. Because it is adjustable to swing speeds between 45 mph and 110 mph you can practice all types of swings from full swing to chip. And as any golfer knows, the only real way to improve at golf is to understand the basic principles of the swing and work on them. The SwingRite is perfect for men, women, and juniors of all levels! With the SwingRite, you can work on four of the most essential parts of the golf swing: tempo, swing speed, hand release, and grip.
Features
Remarkable training aid has stood the test of time. Inventedi n 1960, this training aid is sold all over the world to golf teachers, club fitters, and regular golfers of all ages and levels!
The SwingRite allows the user to hear where their hands are releasing. With a simple "click" sound, the user can perfect their release point to ensure they are not releasing too early or too late.
The SwingRite is adjustable for different clubhead speeds. Also work on achieving a steady tempo.
Work on and perfect the most important aspects of the golf swing, allowing for more accuracy and distance.
Top notch quality product that comes with a 100% satisfaction guarantee.
You May Also Like